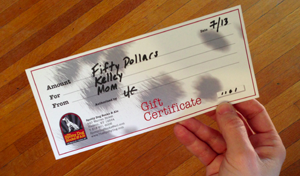 Gift Certificates
Get a gift certificate that is good for anything in the store–From our fine Ales to Jane Austen to Art Supplies.
(Any dollar amount)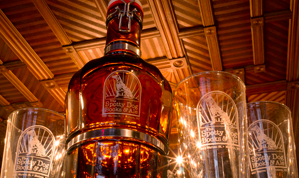 Growlers
Buy two liters of your favorite ale in a lovely reusable glass container that keeps it sealed for later.
$37 Filled
$15 Refills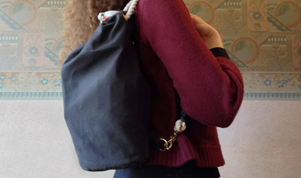 Growler Tote Bag
Durable hand-made tote bags by an independent artisan who creates beautiful things.
$63 with a new & filled growler
$32 separately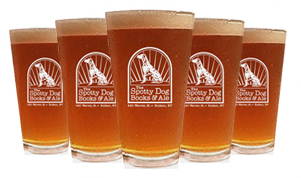 Pint Glasses
Get custom-printed Spotty Dog pint glasses to raise or ales in the privacy of your home.
$4.95 ea.
6 for $24