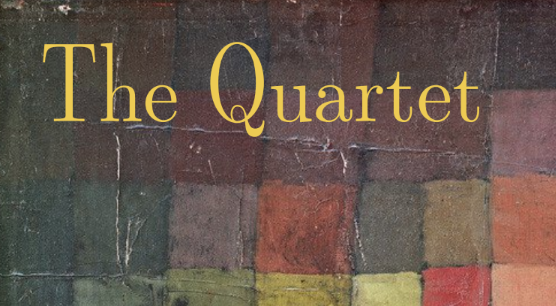 Saturday, November 17th 8:00pm
the Quartet
Live Jazz on a Saturday Night $8
The Quartet returns to the Spotty Dog!
Mark Dziuba
Mark Dziuba has been performing and teaching internationally for over 30 years. Starting at age 14 the guitar has rarely left his hands. He has studied guitar with Pat Martino, Steve Kahn and Dale Schenekl, improvisation with George Garzone and composition with Paul Zonn, Sal Martirano, Herbert Brun and others. Mark directs the Jazz Studies Program at the State University of New York at New Paltz where he serves as a tenured professor. His workshops on guitar styles and improvisation have been featured at the International Guitar Festival (Bath, England) the acclaimed National Guitar Workshop for 25 years (various US and European locations) and the Crown of the Continent Guitar Festival (Montana). He has had the opportunity to teach and perform with a who's who of guitarists including Julian Lage, John Scofield, John Abercrombie, John Jorgeson, Tal Farlow, Larry Carlton, Trey Anastasio, Reeves Gabriels and the list goes on…
Mark has performed with Dewey Redman, Victor and Alison Krauss, Mark Egan, Steve Bailey, Jay Anderson, Anthony Jackson, Gary Willis, Adam Nussbaum, Joel Kroznik (Julliard String Quartet), Joan Rivers, Lucy Arnez and many others. In addition to his performing career Mark is also a published author of various guitar and improvisational learning materials (Alfred Publishing). His teaching pedagogy is "based on presenting information that's fun and engaging while always providing convincing examples". Mark is comfortable performing and teaching within a variety of musical styles and he is also an accomplished electric bassist, drummer, lap steel player and composer/arranger. His playing combines cutting edge eclecticism with sublime traditions which often defies description. A unique voice that invites the listener deep inside for a provoking musical experience.
Otto Hauser
Musician Otto Hauser is a multi-instrumentalist, composer, and educator best known for his work as a drummer.
In addition to solo performances, Hauser leads the ensemble Expectations and co-leads the trio Late Regulars. Over the past twenty years, he has performed on dozens of studio albums and hundreds of live shows across North America, South America, Europe, and Asia, working with diverse artists such as folk legends Kath Bloom, Vashti Bunyan, Mike Heron, Michael Hurley, and Bert Jansch; rockers The Black Crowes, Gary Louris, Philip Selway, Jeff Tweedy, and Tony Visconti; drum legends Steve Gadd and Bobby Previte; the unclassifiable Meshell Ndegeocello; and many contemporary indie and folk acts, including Nat Baldwin, Devendra Banhart, Richard Buckner, Espers, Josephine Foster, Fruit Bats, Cass McCombs, Juana Molina, Elvis Perkins, Sharon Van Etten, Vetiver, and Jonathan Wilson.
Hauser endorses Istanbul Agop cymbals and C&C drums.
Originally from Rochester, Hauser currently lives in New York's Hudson Valley.
Terence Murren
Terence Murren is a string bassist, electric bassist and guitarist. He studied classical string bass and composition with Sue Powell and Annea Lockwood at Vassar College. A jazz musician at heart he has studied bass with Tim Ferguson, Steve Neil and Drew Gress; as well as doing course work with Mike Richmond at NYU's Graduate program in Jazz Performance. Along with leading his own group, the Eternal Now, Terence is an active member of the cajun alt. country group the Doc Marshalls and Matt Bauders' Doo Wop group The White Blue Yellow and Clouds.
Stuart Quimby
Stuart Quimby is a classical and jazz composer, as well as a multi-instrumentalist and vocalist – playing flute, most of the baroque wind instruments, Balinese gamelan, various other woodwinds, keyboards (esp. early synths), and several experimental instruments of his own design). In addition he's been a music educator, network analyst and designer, digital security consultant, computer programmer, geometer, applied mathematician, lecturer on childhood education, toy designer and manufacturer, mechanical engineer, chef, restaurateur, and general fool.
Quimby has studied with Richard Davis, Paul Robeson, Les Thimmig, Roscoe Mitchell, Robert Dick, Doc Cheatham, Jean-Pierre Rampal, and Frans Brüggen among many others.
An abbreviated list of his credits include stints with Luther Allison and the Duke Ellington Orchestra, and performances with Paquito D'Rivera, Ben Sidran, Vassar Clements, Jimmy Schwall, Gordon Lightfoot, the Brüggen Quartet, several chamber groups and classical ensembles, as well as the jazz quartet M.2.Q, which he co-founded. He has recorded on numerous albums over the years in multiple genres.
Quimby has spent almost four decades exploring psycho-acoustics, especially microtonal tunings. He designed and built several experimental instruments – including a guitar with movable frets and an organ that plays 43 notes per octave. He has published articles in national journals on microtonal techniques for the flute, pitch perception, and the multi-dimensional representation of wave forms.MORE