Friday, October 26th 8:00pm
Ross Goldstein
with Brian Dewan! $5
The last we heard from Ross Goldstein was his second solo album Inverted Jenny, a collection of blissful and exploratory orchestral pop that arrived in the late summer of 2017. Just a little over a year later Goldstein returns with The Eighth House, a complete shift of gears that finds him immersed in a cinematic dreamworld of instrumental sounds that still hold glimmers of the psychedelic spirit inherent to everything he touches.
The initial inspirations for the album began during sessions for Inverted Jenny, an album where Ross actually recorded and then removed vocals from many songs, opting for instrumentals that said more than lyrics could. Already leaning towards exploring deeper expression with instrumental compositions, he entered a phase of obsession with science fiction books and movies, as well as listening closer to soundtracks and incidental film music. Turning to an arsenal of classic Chamberlin and Mellotron sounds, he began composing the pieces that would become The Eighth House, fantastical and often slightly damaged scores to imagined scenes of both cosmic and Earthly.
While plenty of homage has been paid to the anxiety-heavy synthy soundtracks of 70's b-movie horror flicks or the acid rock freak outs that soundtracked movies from the early days hippie subculture, The Eighth House goes in a very different direction. More than those popular entry points, the music here is subdued and slow-moving, curiously inspecting ideas as the album moves through various fantastical passages. Even when cartoonish sound effects meet with tense swells of strings or dramatic orchestral flourishes (early Chamberlin models recorded their sounds using players of the Lawrence Welk Orchestra, no less!), the result is never garish but always patient and communicative. Bells ring in the distance, memories and possibilities are implied but left open to interpretation and strange but friendly sounds linger for just a moment before melting into something else. The result is a muted and wintery paradise that envisions Smile-era Brian Wilson scoring the softer moments of a Jodorowsky film.
What's most striking about The Eighth House is how much of Goldstein's sonic personality comes through, even in music that's in some ways striving to disappear into the background. Whether it's lilting chamber pop, the screaming psychedelia of his band Fogwindow or in this case a slowly-unfolding narrative of celestial instrumentals, it's all unmistakably Ross, reflecting an intrinsic kindness that's always at odds with a restless searching. It's definitely present on this album of drifting wordless compositions, as he offers us ripples of boundless imagination and just-out-of-reach impressions of other worlds.
credits
~releases October 26, 2018~
Brian Dewan is an artist who works in many media, including art, music, audio-visual performances, decorative painting, furniture design, poetry and musical instrument design. Dewan writes, narrates and illustrates I-CAN-SEE Filmstrips, and collaborates with his cousin Leon Dewan in the electronic music duo Dewanatron. He has produced four albums of songs and concertized extensively as a solo artist, as well as having performed in various collaborations and as a sideman. His musical releases include: Tells The Story, The Operating Theater, Words Of Wisdom, and Ringing At The Speed Of Prayer. Dewan lives in Catskill, New York.MORE
Brian Dewan
Ross Goldstein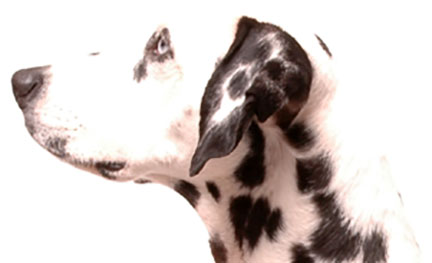 Sunday, January 24th 11:12am 2021
Store is OPEN and Staffed Tuesday through Sunday 12-5! And click below for ordering!
No in-store browsing yet. We're heading toward a full reopening as safely as possible. Thank you!
There the FOUR ways to get Books, Gifts and Art Supplies:
1) Knock on the door for assistance between Noon and 5pm when we're open. We can browse for you when possible, or you can pick up previous orders.
• We provide curbside pickup of merchandise.
• We provide a dropoff on your porch anywhere in Hudson or Greenport free of charge! Excludes growlers.
(Please allow us some time – may not be until the next day)
2. Call us at 518 671 6006 on days that we're open to place an order during our open store hours (Noon-5pm).
Do NOT leave a message. We do not check recorded messages.
You can pick it up, or we can drop it off on your porch in Hudson or Greenport.
3. NEW! Buy books from us online by visiting TheSpottyDog.com/Shop. We sell our books online via help from Bookshop, our trusted e-commerce provider.
4. Place online orders 24/7 for pickup or delivery: SpottyDogBooks@gmail.com
We will be updating this notice regularly as things change.
Also check out our Facebook page for book- and art-related activities with your favorite authors and illustrators
Email your order or questions to: SpottyDogBooks@gmail.com
Thank you for your patience during this difficult time.MORE
Book and Art Events on our Facebook Page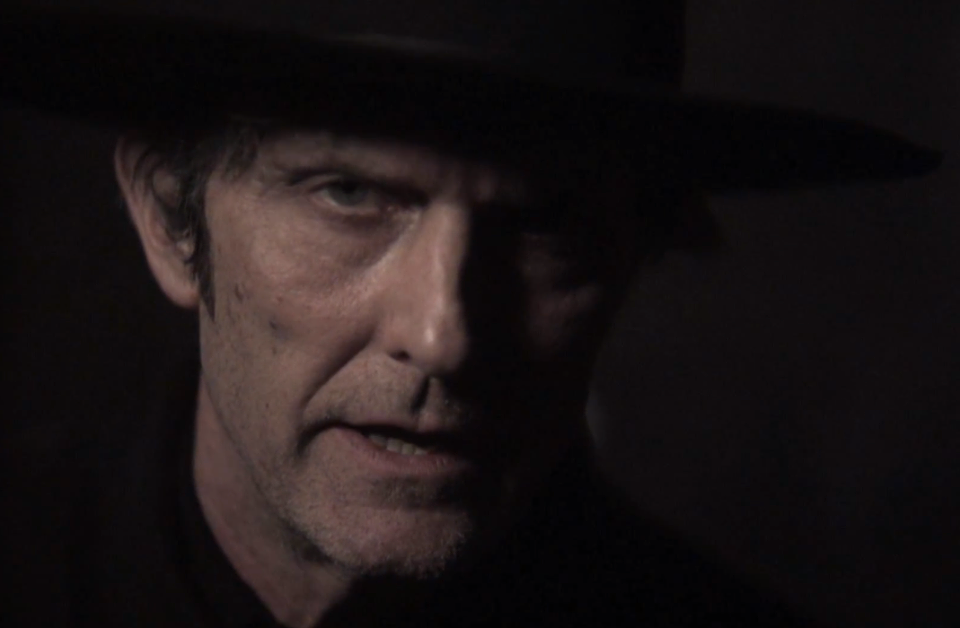 Saturday, June 13th 8:00pm
Stone Jack Jones & Ben McConnell (POSTPONED)
$25
Based in Nashville, but raised in a coal miner's company house on the banks of Buffalo Creek, WV, Stone Jack Jones is the descendant of four generations of coal miners. After being rejected from military service in Vietnam due to epilepsy, and discouraged from pursuing the coal mining business, Jack decided to start wandering. By the time he landed in Nashville, where he met Roger Moutenot, Patty Griffin, and Kurt Wagner, Jack had worked as a carny, an escape artist, a ballet dancer, a professional lute player, and even owned a late night performance art club in Atlanta.
Stone Jack Jones' 3rd full-length Ancestor was produced with Roger Moutenot (known for his work with Yo La Tengo, Sleater Kinney, They Might Be Giants, and many other incredible artists) and features collaborations with Patty Griffin and notable Nashvillians including Lambchop's Ryan Norris, Scott Martin and Kurt Wagner as well as Lylas' Kyle Hamlett. The tales on Ancestor distill Jack's lifetime of experience into songs that use the esoteric narratives of an American rambler to elucidate the celestial worlds within each of us. Intensely meditative, the album patiently explores the hardness of the coal mines, the mystery of suicide, the comfort of a dog's acceptance, the idea that forgetting all you know can be the first step towards hearing and reconnecting with your muse, and one man's gratitude for the love he's been given and the life he's had the chance to live.
As Lambchop's Kurt Wagner describes it, Ancestor is "long and languid, moving none too fast, there's alcohol and rope in the air. There ought to be a place, a bar, or barn, where this music plays from p.a. suspended in the middle of the room like those ones they used in the civil defense strapped to polls in the neighborhoods of the 60s, 50s…Fan shaped horns arranged in a center cluster…there's nostalgic allusion and ghostly nods to a world only Jack knows, and perhaps his god knows."
www.stonejackjones.com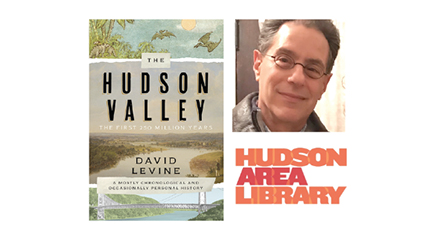 Friday, April 10th 7:00pm
Author Event and Hudson Area Library Fundraiser
The fundraiser has been cancaled, due to current events. THANK YOU!
A portion of all book sales will be donated to the library's History Room, which acquires holdings regarding the history and culture of Hudson, Greenport and Stockport and maintains, preserves, and protects the collection in a secure, conservation-quality repository while providing access to its holdings.
Often funny, sometimes personal, always entertaining, the collection of essays in The Hudson Valley: The First 250 Million Years offers a unique look at the Hudson Valley's most important and interesting people, places, and events. From the dinosaurs and the glaciers to the first native peoples and the first European settlers, from Dutch and English Colonial rule to American Revolution, from slave society to the Civil War, from the robber barons and bootleggers to the war heroes and the happy rise of craft beer pubs, the Hudson Valley has quite a story to tell. 
David Levine is a freelance writer and editor. He is the author, coauthor, or ghostwriter of six sports books, including Life on the Rim (Macmillan) and In the Land of Giants (Little, Brown). He writes about everything from history and business to beer and whiskey as a contributing writer for Hudson Valley, Westchester, and 914INC. magazines. He has written about health and medicine, law, business, and sports for many publications, including the New York Times, Sports Illustrated, U.S. News and World Report, American Heritage, Governing, New York Daily News Sunday Magazine, and dozens of other publications, and his work has been selected for two editions of Best Sports Stories. He lives in Albany, New York, with his wife, Kimberly, daughter, Grace, and diabetic dog, Sadie.MORE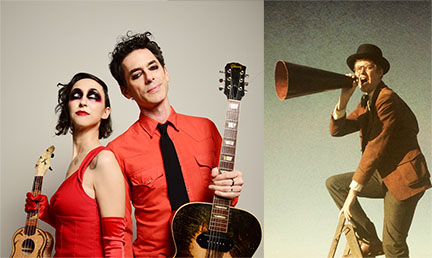 Friday, April 3rd 8:00pm
Charming Disaster and Stephen Bluhm
Show is POSTPONED for a future date, due to current events. THANK YOU! $8.
Charming Disaster is a Brooklyn-based musical duo, formed in 2012 by singer/songwriters Ellia Bisker and Jeff Morris. Inspired by the gothic humor of Edward Gorey and Tim Burton, the noir storytelling of Raymond Chandler, the murder ballads of the Americana tradition, and the dramatic flair of the cabaret, they write songs that tell stories, combining vocal harmonies and clever lyrics with ukulele, guitar, and virtuosic foot percussion to explore dark narratives and characters with a playful sensibility. In their critically acclaimed albums Love, Crime & Other Trouble (2015) and Cautionary Tales (2017), they have explored themes like love, death, crime, ancient mythology, and the paranormal. Their song "Ghost Story" was featured on the hit podcast Welcome to Night Vale, and they have toured around the United States, playing bars, clubs, museums, and the occasional historic cemetery
"Charming Disaster balances smart pop songs against a confident stage presence, sort of a swagger, that suggest the two people out front are destined for great things…these people are overflowing with musical ideas that simply defy categorization." – The Vinyl Anachronist
"Charming Disaster sound like the music that Pugsley and Wednesday Addams might have made after listening to the Decemberists, Squeeze and some Chopin." – Yes! Weekly
"Charming Disaster is a bit unusual. Ok, perhaps 'unusual' is putting it lightly. Ellia Bisker and Jeff Morris, the duo behind the music, revel in the offbeat and uncanny. Since 2012, they have made a name for themselves with literature-inspired songs that meld folklore and mythology with croon-worthy melodies." – Hudson Valley Magazine
__
Stephen Bluhm's compelling music channels a myriad of time and style, including punk, songbook standards, synth pop, 60's girl groups and folk. The captivating amalgam is pop music but driven by imaginative arty twists both distinctive and singular. His compelling theatricality is enriched with Bluhm's captivating vocals and always catchy lyrical riffs.
"There's a youngin like Stephen Bluhm who's got an old soul, writing Tin Pan Alley-ish fare and singing croon-y folk jazz in a voice that'd make Morrissey swoon. The Green Line Café regular is leaving town to help open Hudson, N.Y.'s Club Helsinki — "It's an adventure," he says. Bluhm also told me about a song he landed in the West Philly-shot Jennifer Love Hewitt / Jamie Kennedy flick Café that's due this spring. The team — director Marc Erlbaum and co-producer J. Andrew Greenblatt — wanted songs indigenous to their coffee-klatch setting. They snagged Bluhm's swank original 'Sing to Me.'" — PHILADELPHIA CITY PAPERMORE
http://charmingdisaster.com/music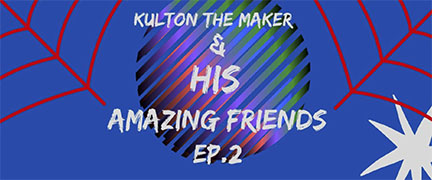 Saturday, March 21st 7:00pm
Kulton the Maker & His Amazing Friends
Event is POSTPONED for a future date, due to current events. THANK YOU!
The party returns with:
DonnyFromThePoster (Hip Hop)
Shaina Loew (Spoken word/Poet)
Sherwood Ludwig (Host)
Kulton The Maker (Pop/R&B/Hip Hop)
Diana Jones (Guitarist/Singer)
Creating Local (Video/Photography)
Poetry, Music, Comedy, Art, Snacks, Art for sale.MORE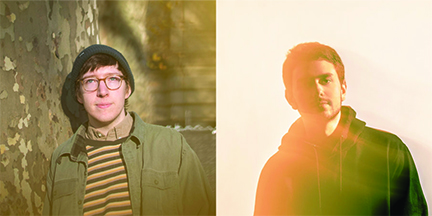 Sunday, March 15th 7:00pm
Bread Boy & GBMystical
Show is POSTPONED for a future date, due to current events. THANK YOU! $8.
Singer-songwriter Jacob Crofoot writes tunes about nature cycles, wishful thinking, nostalgia, and reflection.
GBMystical is from Uitca and Syracuse, NY, formed in 2012. Terrin Munawet, plays trap, electronic and hip hop.MORE
More About Bread Boy
More About GB Mystical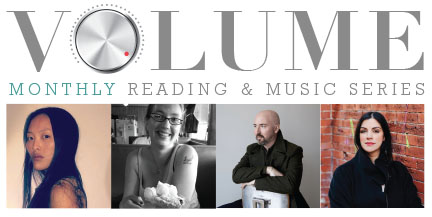 Saturday, March 14th 7:00pm
Volume
This month's Volume is canceled due to current events. See you next month with a great lineup!
Volume is a FREE reading & music series featuring prose, poetry and a short DJ set. Every second Saturday at 7:00 pm at The Spotty Dog. Books are available for purchase and signing.
VALERIE HSIUNG is a poet, performer, and the author of the books YOU & ME FOREVER, outside voices, please, and e f g. Her writing can be found in or is forthcoming from The Nation, The Believer, and Chicago Review. Born and raised by Chinese-Taiwanese immigrants in southern Ohio, she now lives in Brooklyn and Hudson.
BRIALLEN HOPPER is the author of Hard to Love: Essays and Confessions, a Kirkus Best Book of the year ("So much dopeness in these essays and so many scary questions asked and answered here. I hope y'all read it"—Kiese Laymon), and the co-editor of Killing the Buddha. She lives and teaches in Queens.
DOUGLAS STUART was born and raised in Glasgow. After graduating from the Royal College of Art in London, he moved to New York City, where he began a career in fashion design. Shuggie Bain is his first novel.
ERIN KHAR is known for her writing on addiction, recovery, mental health, relationships, parenting, infertility, and self-care. Her debut memoir, Strung Out: One Last Hit and Other Lies that Nearly Killed Me, has appeared on most-anticipated lists from The Rumpus, SELF, Apple Books, Bitch Media, Alma, and others. She lives in New York City.
Followed by a set from DJ Charles Washington.
"Two Hudson writers seem to have found a new formula, turning the traditional reading into a party celebrating the best in new lit."
–Jamie Larson, Rural Intelligence
"Two 'dorks' pump up the Volume in Hudson, NY. Reclusive literati come out and play in a converted firehouse on the second Saturday of every month."
–Benjamin Cassidy, The Berkshire Eagle
www.facebook.com/volumehudsonMORE
More About Volume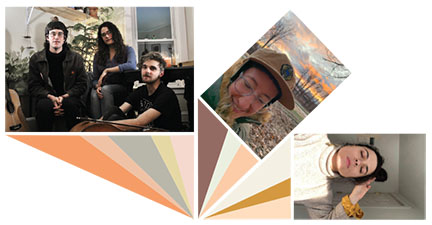 Saturday, February 29th 8:00pm
Joan Kelsey's Silver Lining, Kamryn Wolf, & Lady Jane
Music and a Reading. $8.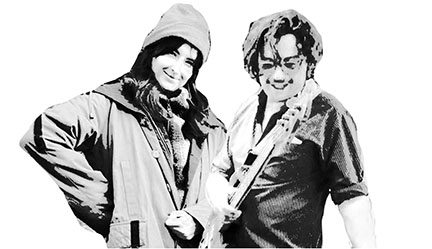 Saturday, February 22nd 7:00pm
Rebecca Ruth Borrer and Peter McPartland
"Live Music, One Night Only" $8.

Saturday, February 15th 7:00pm
eteam
A multimedia performance for the release of their new book Grabeland. Free.
Grabeland takes place in a country that no longer exists, in a culture rooted in soil and projections. The story tours the inner exiles of its characters as they test the limitations of their actual existence. Focusing on Germany and The United States, Grabeland dramatizes the formation of national identity and ultimately its dissolution through an accumulation of personal and collective experiences, anecdotes, accidents, propaganda, falsifications, histories, victimizations, inventions, dreams, and hopes.
"I can think of no other visual artists who could synthesize their practice and emerge with a novel this good. They achieve what all art aims for—a pulse which keeps each page alive. This pulse creates a tension between the strange and the pure, between the compelling and the mundane—page-by-page it reminds me of Sebald. The few days I spent wandering its pages were precious." – Nick Flynn
This unique novel of visual ideas, Grabeland, imagines a literary, artful and art-inspired journey, a precise travelogue of sites and possible meanings. The obsession at the heart of Grabeland engaged me completely. – Lynne Tillman
"Grabeland successfully merges descriptions of banal everyday activities, political and historical facts and fictions, Proustian reminiscences of the artists' own childhood and the elements of a road trip novel into a dazzling read. eteam's diary-like storytelling unravels complicated, sometimes unnerving and quite often hilarious oppositions of generations, cultures, political views and ways of living, in which urgency of art making and community building is a constant undertone." – Zeljka HimbeleMORE
More About eteam
See the event's tralier!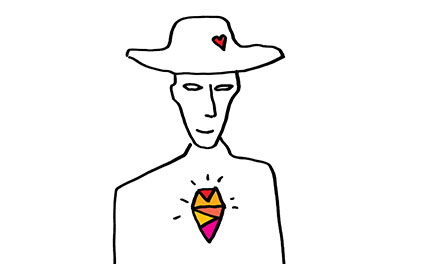 Friday, February 14th 5:00am
The Magick Stonz
Valentine's Jazzz Rock. Valentine's Day 5-7pm. $8.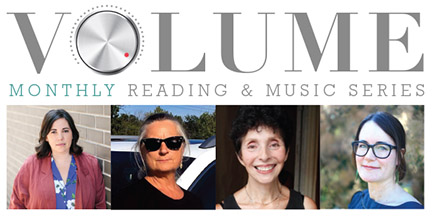 Saturday, February 8th 7:00pm
Volume
The Monthly Reading & Music Series. Free.
Volume is a FREE reading & music series featuring prose, poetry and a short DJ set. Every second Saturday at 7:00 pm at The Spotty Dog. Books are available for purchase and signing.
EMMA COPLEY EISENBERG Emma's work has appeared in Granta, McSweeney's, VQR, Tin House, and The New Republic among other outlets, and has been recognized by the Millay Colony, the Elizabeth George Foundation, Lambda Literary, and Longreads' Best Crime Reporting. She lives in Philadelphia, where she co-directs Blue Stoop, a community hub for the literary arts. The Third Rainbow Girl is her first book.
SUZANNE RANCOURT is a writer of Abenaki/Huron descent. Her first book, Billboard in the Clouds, received the Native Writers' Circle of the Americas First Book Award. Her second, murmurs at the gate, was published by Unsolicited Press in 2019. She is a USMC and Army Veteran, and her poetry and non-fiction have been published widely.
LAURIE STONE the author of Everything is Personal: Notes on Now, and My Life as an Animal: Stories. She has published numerous stories in such publications as n + 1, Waxwing, Tin House, Evergreen Review, Fence, Open City, Threepenny Review, and Creative Nonfiction. Her next book will be Postcards from the Thing that is Happening, a collage of hybrid narratives.
SHENA MCAULIFFE is the author of a novel The Good Echo. Her essay collection, Glass, Light, Electricity, is forthcoming in February 2020. Her stories and essays appear in Conjunctions, Copper Nickel, Gulf Coast, True Story, Black Warrior Review, and elsewhere. She grew up in Wisconsin and Colorado, and now lives in Schenectady, New York.
Followed by a set from special guest DJ.
"Two Hudson writers seem to have found a new formula, turning the traditional reading into a party celebrating the best in new lit."
–Jamie Larson, Rural Intelligence
"Two 'dorks' pump up the Volume in Hudson, NY. Reclusive literati come out and play in a converted firehouse on the second Saturday of every month."
–Benjamin Cassidy, The Berkshire Eagle
www.facebook.com/volumehudsonMORE
More About Volume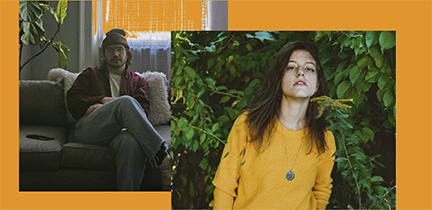 Saturday, January 25th 7:30pm 2020
Olivia Quillio and Greens
Soarin' heartache and jambient kickin'. $8.
Olivia Quillio
With the ability to silence a room Quillio's voice soars while singing about the heartache and triumph of love. Known for her musical depth, soporific vocals and poignant, humorous banter – Quillio stands apart by making her truth known, no matter how vulnerable. Currently she is recording her third album, Earthside.
Greens
jambient/nu country out of troy, nyMORE
More About Greens
More About Olivia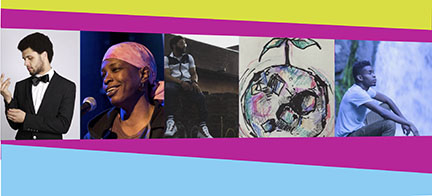 Saturday, January 18th 8:00pm 2020
Kulton the Maker and His Amazing Friends
Live Music, Comedy, Art Sale and Snacks! $5.
Featuring Todd Ludwig, Ifetayo Cobbins, Izzygr, Moon Fruit (DJ set) and Kulton!MORE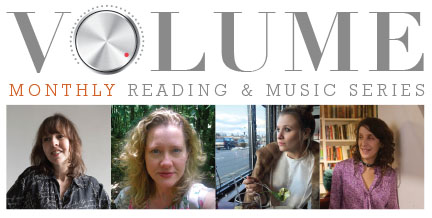 Saturday, January 11th 7:00pm 2020
Volume
The Monthly Reading & Music Series. Free.
Volume is a FREE reading & music series featuring prose, poetry and a short DJ set. Every second Saturday at 7:00 pm at The Spotty Dog. Books are available for purchase and signing.
AMY RIGBY's most recent album The Old Guys was voted one of the top 100 albums of 2018 in the Pazz & Jop US music critics' poll. Her 2019 memoir Girl to City follows one young woman's progression from Elton John fan in the Pittsburgh suburbs to Manhattan art student; from punk show habitué and fledgling musician with bands Last Roundup and the Shams to cult singer-songwriter who caused a sensation with debut solo album Diary Of A Mod Housewife. When she isn't touring, she pours beer and sells books at the Spotty Dog in Hudson.
HALLIE GOODMAN is a writer, editor and content strategist in Hudson, New York where she co-founded Volume Reading and Music Series, and founded Volume Workshops. Her writing has appeared in Glamour Magazine, Condé Nast Traveler, Redbook Magazine, and the journal Hunger Mountain. A recent essay was nominated for a Pushcart and listed as "notable" in this year's Best American Essays anthology. She is a MacDowell Colony and NYFA MARK fellow. Hallie holds a GED and an MFA.
LEE ANN BROWN is a poet, curator, editor, composer, and singer of neo-hymns and ballads. Recent publications include a poem in the Literary Fieldguide to Southern Appalachia and Other Archer. Recent fellowships and awards include the Judith E. Wilson Poetry Fellowship at the University of Cambridge, the Lord Nose Award and Acker Award. She is founding editrix of Tender Buttons Press, curates events through Torn Page, and is a professor at St. John's University in New York City.
When filmmaker LYNNE SACHS turned fifty, she dedicated herself to writing a poem for every year of her life, so far. Each poem investigates the relationship between a singular event in Sachs's life and the swirl of events beyond her domestic universe. Published by Tender Buttons Press, Year by Year juxtaposes Sachs's finished poems, which move from her birth in 1961 to her half-century marker in 2011, with her original hand-written first drafts. Lynne received a 2014 Guggenheim Fellowship in the Creative Arts. She lives in Brooklyn, New York.
Followed by a set from returning fave Stem Christie (aka Jacqueline Goss).
"Two Hudson writers seem to have found a new formula, turning the traditional reading into a party celebrating the best in new lit."
–Jamie Larson, Rural Intelligence
"Two 'dorks' pump up the Volume in Hudson, NY. Reclusive literati come out and play in a converted firehouse on the second Saturday of every month."
–Benjamin Cassidy, The Berkshire Eagle
www.facebook.com/volumehudsonMORE
More About Volume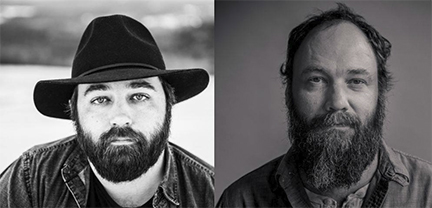 Friday, January 10th 7:30pm 2020
Zak Trojano & Brad Armstrong
Milti-instrumentalists and songwriters. $8.
Brad Armstrong fronted the Birmingham, AL band, 13ghosts, for fifteen years. He currently lives in upstate New York with his family. He has been a contributing songwriter and guitarist with Dexateens since 2009, and often plays guitar for Maria Taylor (of Azure Ray). His songs have been placed in several television shows, including Nashville and Kingdom. In 2018, Cornelius Chapel reissued his first solo record, 2016's "Empire," and released his second, "I Got No Place Remembers Me," in April 2019.
https://open.spotify.com/artist/6g2a7XkravkYNQdZg27EFB?si=14XlgVgpRgqLLTWNm2letw
Zak Trojano is a songwriter and multi-instrumentalist, a finger-style guitar player hailing from New Hampshire. Co-founding the much acclaimed folk trio Rusty Belle in 2006, Trojano has also appeared on records by Chris Smither, Jeffrey Foucault, Peter Mulvey and Chris Pureka.
https://soundcloud.com/ZAK-TROJANO
As always, 100% of the door is given to the performers.
BRING CASH FOR THE ARTISTS!MORE
More About Brad
More About Zak