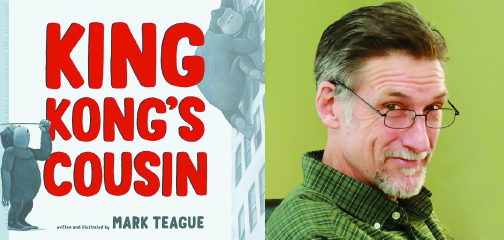 Saturday, September 10th 3:00pm
Childrens' Book Event
with renowned author and illustrator Mark Teague! Free!
Hudson Children's Book Festival alum Mark Teague has a new book and will be visiting the store to read from, discuss and sign his books! (and BTW – the Festival will return in May, 2023)
ABout Mark's new book, King Kong's Cousin
From bestselling author-illustrator Mark Teague comes a laugh-out-loud, black-and-white picture book introducing Junior, King Kong's cousin!
Junior wants to be as big and as strong and as special as his cousin, Kong, but he always seems to come up short. Kong climbs skyscrapers; Junior is afraid of heights. Kong does whatever he wants; Junior does chores. When Junior's beloved cat gets stuck in a tree, will this be his chance to save the day?
Mark Teague is the award-winning children's book author and illustrator of the bestselling Dear Mrs. LaRue series, as well as King Kong's Cousin, Fly!, The Sky Is Falling!, The Three Little Pigs and the Somewhat Bad Wolf, The Tree House That Jack Built by Bonnie Verburg, and many other humorous picture books. He also created the art for the How Do Dinosaurs… series. His illustrated novel, The Doom Machine, received excellent reviews. Mark lives in the Hudson River Valley with his family.MORE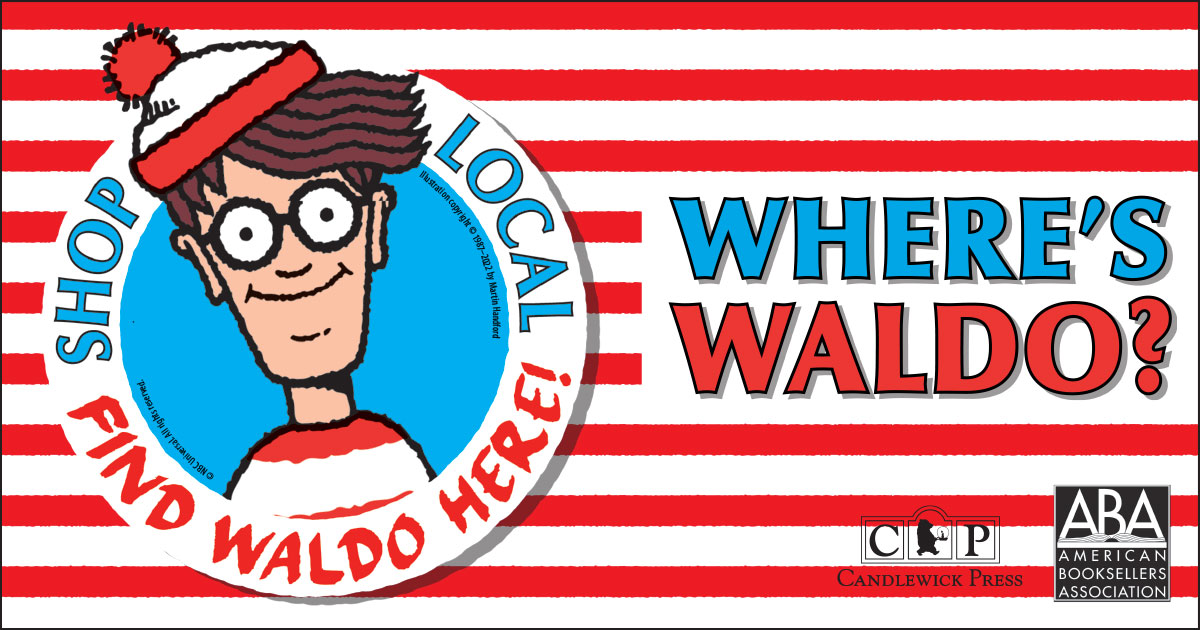 Friday, July 1st 9:00am - Sunday, July 31st 5:00pm
Where's Waldo in Hudson!
For the month of July. Pick up a "Find Waldo Local in Hudson!" stamp card and get started! Free!
Where's Waldo? In Hudson, of course! The iconic children's book character in the red-and-white-striped shirt and black-rimmed specs is visiting twenty-five local businesses throughout our community this July. Celebrating its tenth anniversary in 2022, Find Waldo Local is a great summer vacation activity and a wonderful way to support local businesses, including Vasilows, Rev, Steiners, Tanzys, and the Hudson Farmers Market.
Anyone who wishes to participate can pick up a "Find Waldo Local in Hudson!" stamp card, which contains the names of all the participating sites; with each Waldo they spot, they can get their card stamped or signed by the participating shop. To make things a little more challenging, there will be one slightly different Waldo hiding in The Spotty Dog. Collecting store stamps or signatures at twenty or more businesses will entitle diligent seekers entry into a grand-prize drawing for Waldo books and paraphernalia. Happy hunting!