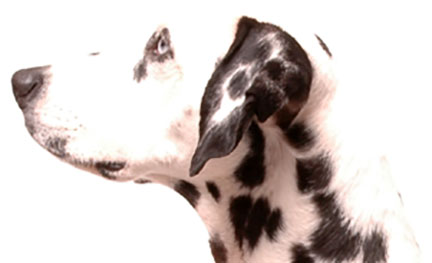 Sunday, January 24th 11:22am 2021
Store is OPEN and Staffed Tuesday through Sunday 12-5! And click below for ordering!
No in-store browsing yet. We're heading toward a full reopening as safely as possible. Thank you!
There the FOUR ways to get Books, Gifts and Art Supplies:
1) Knock on the door for assistance between Noon and 5pm when we're open. We can browse for you when possible, or you can pick up previous orders.
• We provide curbside pickup of merchandise.
• We provide a dropoff on your porch anywhere in Hudson or Greenport free of charge! Excludes growlers.
(Please allow us some time – may not be until the next day)
2. Call us at 518 671 6006 on days that we're open to place an order during our open store hours (Noon-5pm).
Do NOT leave a message. We do not check recorded messages.
You can pick it up, or we can drop it off on your porch in Hudson or Greenport.
3. NEW! Buy books from us online by visiting TheSpottyDog.com/Shop. We sell our books online via help from Bookshop, our trusted e-commerce provider.
4. Place online orders 24/7 for pickup or delivery: SpottyDogBooks@gmail.com
We will be updating this notice regularly as things change.
Also check out our Facebook page for book- and art-related activities with your favorite authors and illustrators
Email your order or questions to: SpottyDogBooks@gmail.com
Thank you for your patience during this difficult time.MORE
Book and Art Events on our Facebook Page

Saturday, February 15th 7:00pm
eteam
A multimedia performance for the release of their new book Grabeland. Free.
Grabeland takes place in a country that no longer exists, in a culture rooted in soil and projections. The story tours the inner exiles of its characters as they test the limitations of their actual existence. Focusing on Germany and The United States, Grabeland dramatizes the formation of national identity and ultimately its dissolution through an accumulation of personal and collective experiences, anecdotes, accidents, propaganda, falsifications, histories, victimizations, inventions, dreams, and hopes.
"I can think of no other visual artists who could synthesize their practice and emerge with a novel this good. They achieve what all art aims for—a pulse which keeps each page alive. This pulse creates a tension between the strange and the pure, between the compelling and the mundane—page-by-page it reminds me of Sebald. The few days I spent wandering its pages were precious." – Nick Flynn
This unique novel of visual ideas, Grabeland, imagines a literary, artful and art-inspired journey, a precise travelogue of sites and possible meanings. The obsession at the heart of Grabeland engaged me completely. – Lynne Tillman
"Grabeland successfully merges descriptions of banal everyday activities, political and historical facts and fictions, Proustian reminiscences of the artists' own childhood and the elements of a road trip novel into a dazzling read. eteam's diary-like storytelling unravels complicated, sometimes unnerving and quite often hilarious oppositions of generations, cultures, political views and ways of living, in which urgency of art making and community building is a constant undertone." – Zeljka HimbeleMORE
More About eteam
See the event's tralier!