Friday, February 19th 8:00pm
Lydia Lunch and Bibbe Hansen
Beautifully Twisted Takes: A Spoken Word Performance. $5.
We're ecstatic to host this unforgettable show.
Bibbe Hansen is a performance artist, actress and musician. She is the daughter of Fluxus artist Al Hansen, and the mother of artist Channing Hansen and the pop musician Beck. A longtime participant in avant-garde contemporary art communities, as a youngster Bibbe made films with Andy Warhol and Jonas Mekas and participated in her father's "Happenings" and Fluxus performances at such historical venues as La Mama, Circle in the Square and the Living Theater. Currently a member of the virtual reality performance group Second Front, Hansen is writing a memoir and teaches and lectures on art and the creative process.
__
Lydia Lunch is passionate, confrontational and bold. Whether attacking the patriarchy and their pornographic war mongering, turning the sexual into the political or whispering a love song to the broken hearted, her fierce energy and rapid fire delivery lend testament to her warrior nature.
Queen of No Wave, muse of The Cinema of Transgression, writer, musician, poet, spoken word artist and photographer, she has released too many musical projects to tally, has been on tour for decades, has published dozens of articles, half a dozen books and simply refuses to just shut up.
Brooklyn's Akashic Books have published her anthology Will Work For Drugs, as well as her outrageous memoir of sexual insanity Paradoxia, A Predator's Diary, which has been translated into seven languages. She performs in a variety of mediums, is a rabid collaborator and continues to release new music as well as re-issuing classic material such as her spoken word indictment against patriarchal idiocy, The Conspiracy of Women through Nicolas Jaar's label Other People.MORE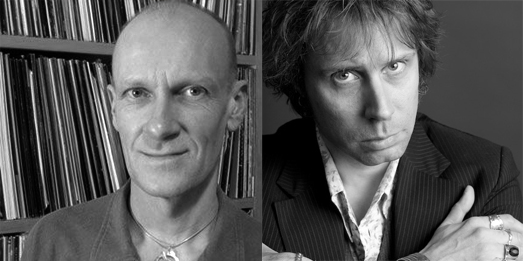 Sunday, February 26th 7:00pm 2017
Books Rock!
With authors Tony Fletcher and Peter Aaron. Free.
Peter Aaron is the author of If You Like The Ramones… and most recently The Band FAQ. The Band FAQ digs deep to discuss different facets of the Band's collective and individual stories providing intensive analysis of their recordings; highlighting their key concerts, collaborations with Bob Dylan, outside projects, musical and non-musical influences, and their contemporary artists; and examining the group's formidable effect on popular music and their still-thriving legacy. A host of rare images rounds out the book.
Peter is the music editor of Chronogram magazine and the front man of influential New York punk-blues band the Chrome Cranks. His writing has appeared in the Village Voice, the Boston Herald, and other publications, and online at AllMusic and All About Jazz. In the 1980s, he promoted early concerts by Nirvana, the Flaming Lips, White Zombie, and others. He lives in the Hudson Valley.
__
In the Midnight Hour: the Life & Soul of Wilson Pickett by Tony Fletcher is the first biography of one the most famous, influential, and fascinating figures in soul and R&B. Informed by extensive interviews with Pickett's family, friends, and collaborators, and illustrated with never-before-seen personal photographs, the book presents detailed first-hand accounts of the legendary recording sessions at Stax, Fame, American and Sigma Studios and includes fascinating insights into the careers of Pickett's contemporaries, including James Brown, Ike and Tina Turner, Otis Redding, and Bobby Womack.
Tony is the author of seven non-fiction books and one novel. His biography of drummer Keith Moon has been named in many a Best Music Book list, and his biography of R.E.M., updated in 2013 as Perfect Circle, has been published in over half a dozen countries. His latest biography, A Light That Never Goes Out: The Enduring Saga of The Smiths, was published in the UK by William Heinemann in September 2012, and by Crown Archetype in the USA in December 2012, with paperback editions following in the corresponding months of 2013. A memoir of his South London schooldays, Boy About Town, was published in the UK by William Heinemann in July 2013, and is available in the USA as of September 2013.MORE
More about Peter
More About Tony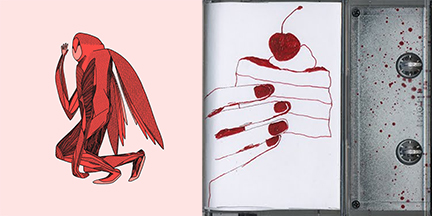 Saturday, March 4th 8:00pm 2017
Footings and Pigeons
Two smart bands on a Saturday night. $5.
Footings is the new project from Eric Gagne, Elisabeth Fuchsia, and Dustin Ashley Cote.
PIGEONS are Wednesday Knudsen, Clark Griffin, Pat Gubler and Rob Smith. They are a band formerly from Bronx, NY but now based in Austerlitz, NY.MORE
More About Footings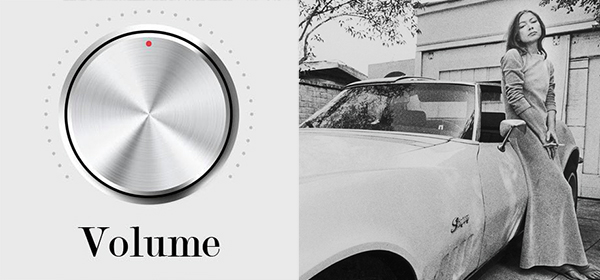 Saturday, March 11th 7:00pm 2017
Volume
The Monthly Reading & Music Series. Free.
Volume is a FREE reading & music series featuring prose, poetry and a short DJ set. Find us every second Saturday at 7:00 pm at The Spotty Dog Books and Ale in Hudson, NY.
Cynthia Huntington's newest work is a book-length poem in many voices, titled Terra Nova. Her previous volume, Heavenly Bodies, was a National Book Award finalist. Presently a Guggenheim Fellow in Poetry, Huntington teaches at Dartmouth College and Vermont College of Fine Arts.
Alana Massey is the author of All The Lives I Want and regular columnist at The Guardian, Elle, New York, Hazlitt, and more. She splits her time between her home in the Catskills and Brooklyn. She loves books, cats, glitter, and One Direction.
Kris D'Agostino is the author of The Antiques and The Sleepy Hollow Family Almanac. He is a Pushcart Prize nominee and a Glimmer Train fiction open finalist. He holds an MFA in Creative Writing from the New School and lives in Brooklyn.
Followed by book signing and a short set from DJ Peter Aaron!MORE
More About Volume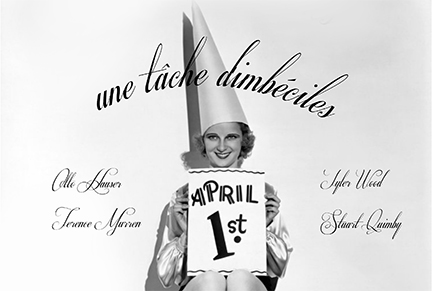 Saturday, April 1st 7:00pm 2017
Une Tache D'imbéciles
Live Jazz at the Spotty Dog. $7.
Otto Hauser
Musician Otto Hauser is a multi-instrumentalist, composer, and educator best known for his work as a drummer.
In addition to solo performances, Hauser leads the ensemble Expectations and co-leads the trio Late Regulars. Over the past twenty years, he has performed on dozens of studio albums and hundreds of live shows across North America, South America, Europe, and Asia, working with diverse artists such as folk legends Kath Bloom, Vashti Bunyan, Mike Heron, Michael Hurley, and Bert Jansch; rockers The Black Crowes, Gary Louris, Philip Selway, Jeff Tweedy, and Tony Visconti; drum legends Steve Gadd and Bobby Previte; the unclassifiable Meshell Ndegeocello; and many contemporary indie and folk acts, including Nat Baldwin, Devendra Banhart, Richard Buckner, Espers, Josephine Foster, Fruit Bats, Cass McCombs, Juana Molina, Elvis Perkins, Sharon Van Etten, Vetiver, and Jonathan Wilson.
Originally from Rochester, Hauser currently lives in New York's Hudson Valley.
__
Terence Murren is a string bassist, electric bassist and guitarist. He studied classical string bass and composition with Sue Powell and Annea Lockwood at Vassar College. A jazz musician at heart he has studied bass with Tim Ferguson, Steve Neil and Drew Gress; as well as doing course work with Mike Richmond at NYU's Graduate program in Jazz Performance. Along with leading his own group, the Eternal Now, Terence is an active member of the cajun alt. country group the Doc Marshalls and Matt Bauders' Doo Wop group The White Blue Yellow and Clouds.
__
Tyler Wood was born and raised in the northeast corner of the U.S. Although Presque Isle, Maine is known more for its potatoes and skidoos, he had a rich musical upbringing and nurturing teachers. His first instruments were piano, trumpet, and cardboard-box drums.
When Tyler went off to college, his plan to study astrophysics was virtually eclipsed by the purchase of a real drum-set and a new-found love for hip-hop and recording. The campus had a dingy basement studio, where he encountered his first reel-to-reel tape machine and his first sampler. He began playing, recording, and mixing music of all kinds. A weekly restaurant gig paid the bills, and a hip-hop radio show kept the vinyl flowing in. But New York beckoned, as it will…
Upon arriving in Brooklyn in 2006, Tyler was greeted by a bed-bug infestation and a furniture moving job. Not to be thwarted, he soon began to tour and record with acts such as Luke Temple, Glass Ghost, Chester French, and Joan As Police Woman. During this time, he also built a studio and a parallel career producing, recording, and mixing records.
In 2009, Tyler reconnected with an old acquaintance. Immediately recognizing her brilliance, Tyler teamed up with fellow Mainer and fellow "T.W." Therese Workman to form Oh My Goodness. Their debut album was released in 2011 and the follow-up is nearly complete.
Tyler also has been traveling the world as chief audio engineer with the non-profit group Remix <--> Culture, recording remote video shoots of incredible folkloric music from Morocco to Brazil.
Tyler currently resides in the Hudson Valley of New York, is bed-bug free, and continues to make, record, and mix music every day.
__
Stuart Quimby
Stuart Quimby has at any one time been a Classical and Jazz Composer, and Professional Musician playing flute, vocals, most of the baroque wind instruments, the Balinese gamelan instruments suling bali, saron, and reong, the blues harp and chromatic harmonica, the trumpet, various keyboards (esp. early synths), and several experimental instruments of his own design). In addition he's been a Music Educator, Network Analyst and Designer, Security Consultant, Geometer, Lecturer on Childhood Education, Applied Mathematician, Toy Manufacturer and Designer, Chef, Programmer, Restaurateur, Mechanical Engineer,and General Fool.
Quimby has studied with Richard Davis, Paul Robeson, Les Thimmig, Roscoe Mitchell, Robert Dick, Doc Cheatham, Jean-Pierre Rampal, and Frans Brüggen among many others.
An abbreviated list of his credits include stints with Luther Allison and the Duke Ellington Orchestra, and performances with Paquito D'Rivera, Ben Sidran, Vassar Clements, Jimmy Schwall, Gordon Lightfoot, the Brüggen Quartet, several chamber groups and classical ensembles, as well as the jazz quartet M.2.Q, which he co-founded. He has recorded on numerous albums over the years in multiple genres.
Quimby has spent almost four decades exploring psycho-acoustics, especially microtonal tunings. He designed and built several experimental instruments – including a guitar with movable frets and an organ that plays 43 notes per octave. He has published articles in national journals on microtonal techniques for the flute, pitch perception, and the multi-dimensional representation of wave forms.MORE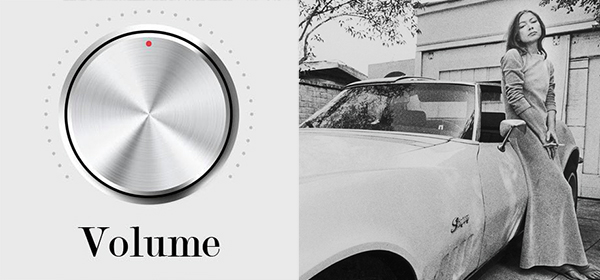 Saturday, February 11th 7:00pm 2017
Volume
The Monthly Reading & Music Series. Free.
Volume is a FREE reading & music series featuring prose, poetry and a short DJ set. Find us every second Saturday at 7:00 pm at The Spotty Dog Books and Ale in Hudson, NY.
Kassi Underwood is the author of May Cause Love: An Unexpected Journey of Enlightenment After Abortion (Harper One). She frequently speaks about personal transformation, social justice, and the spirituality of abortion. Her work has appeared in the New York Times, The Atlantic online, Guernica, and elsewhere.
Franz Nicolay is a musician (the Hold Steady, Against Me, World/Inferno) and writer who lives in New York. His first book, The Humorless Ladies of Border Control (The New Press), is about underground music and touring in the formerly Communist world.
Roselee Blooston is a Hudson Valley writer whose plays have been produced internationally, and whose prose has been published in magazines, journals, and anthologies. Dying in Dubai: A Memoir of Marriage, Mourning and the Middle East (Apprentice House Press) is her first book.
Followed by book signing and DJ Giovanni Di MolaMORE
More About Volume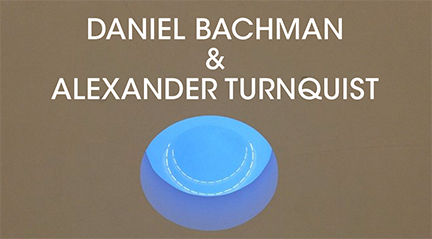 Friday, January 27th 7:00pm 2017
Daniel Bachman and Alexander Turnquist
Two amazing guitar players. $5.
Daniel Bachman was born in 1989 and is a guitar player currently living in Virginia.
Alexander Turnquist is an American guitarist and composer born in 1988 in Idaho. He has released original albums on the VHF record label as well as limited released titles on the Kning Disk imprint and Textura record label. Turnquist's has had comparisons to guitarists Jack Rose, Alex De Grassi, Kaki King, and James Blackshaw as well as contemporary composer Philip Glass.
(Photo by Daniel Bachman)MORE
More about Alex
More about Daniel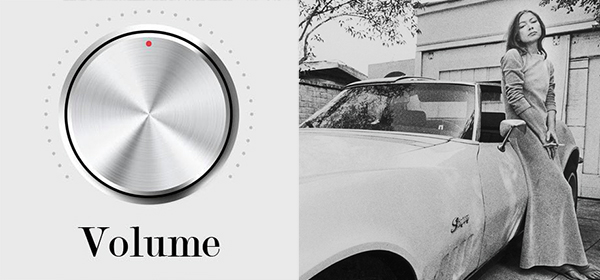 Saturday, January 14th 7:00pm 2017
Volume
The Monthly Reading & Music Series. Free.
Volume is a FREE reading & music series featuring prose, poetry and a short DJ set. Find us every second Saturday at 7:00 pm at The Spotty Dog Books and Ale in Hudson, NY.
Tobias Carroll is the managing editor of Vol.1 Brooklyn. He is the author of the novel Reel (Rare Bird Books) and the short story collection Transitory (Civil Coping Mechanisms). His writing has appeared in Tin House, Rolling Stone, Hazlitt, Men's Journal, and elsewhere.
Sheela Clary is a Moth StorySlam winner, and co-host of Fuel Stories, a storytelling series in Great Barrington. Her articles and essays have appeared in the Berkshire Edge and Numero Cinq, while letters to the editor have been published by the New Yorker.
Gabriel Squailia studied storytelling and literature in India, Europe, and the Middle East before settling in the Berkshires with their partner and daughter. Squailia's first novel, Dead Boys, was published by Talos Press in 2015, and his second, Viscera, came out in October.
Followed by book signing and Special Guest DJ Stephen Bluhm.MORE
More About Volume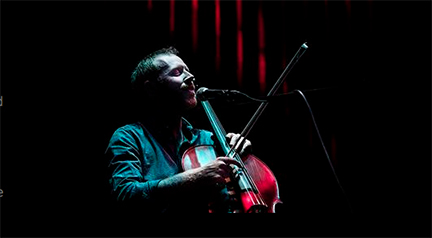 Friday, January 13th 7:00pm 2017
Wes Swing
A singer, cellist, multi-instrumentalist and composer from Virginia. $5.
Wes Swing is a singer, cellist, multi-instrumentalist and composer from Virginia. Swing's style of composition draws on classical, folk and alternative influences to create a "rich and lilting soundscape" of "beautifully swelling cello-folk." In live performance he loops his cello and violin to create deeply enveloping string sections to which "Swing demonstrates his vocal prowess with delicate intonation," delivering lyrics imbued with poetry.
The new full-length album and the heart… [2017] is an ambitious blend of Swing's signature chamber-pop songwriting with analog electronics produced by Paul Curreri. Using deliberately sparse and stark instrumentation, the album offers stunning vocal performances on "Sing To Me" and "Mirrors." These sections of intimate and personal performance transition beautifully into electronic escapades and flourishing full-band crescendos. With this album, Swing takes another step into the avant-garde of alternative folk.
Through a Fogged Glass, Wes Swing's debut album, is a landscape of sound written and arranged as one complete work, composed in a cabin in the woods of Virginia's Nelson County. Wes Swing and his band have toured throughout the USA and Europe to support the release of Through a Fogged Glass. Songs such as "Lullaby" and "Instrumental 1" are featured regularly on National Public Radio programs [Marketplace, On Being, The Story] and by several modern dance companies.
Wes Swing's musical journey began as a four-year-old violinist. He developed an early appreciation for classical music, and later found his true musical love in playing and composing for cello while studying Latin at university. After graduating with a Latin degree, Wes taught for three years before quitting his teaching job and turning to music full time. A love of the classics comes through in his imagist lyrics and arrangements. He is currently planning the release and tour of Europe in support of his new album, and writing a book of short stories.MORE
More About Wes