Friday, October 26th 8:00pm
Ross Goldstein
with Brian Dewan! $5
The last we heard from Ross Goldstein was his second solo album Inverted Jenny, a collection of blissful and exploratory orchestral pop that arrived in the late summer of 2017. Just a little over a year later Goldstein returns with The Eighth House, a complete shift of gears that finds him immersed in a cinematic dreamworld of instrumental sounds that still hold glimmers of the psychedelic spirit inherent to everything he touches.
The initial inspirations for the album began during sessions for Inverted Jenny, an album where Ross actually recorded and then removed vocals from many songs, opting for instrumentals that said more than lyrics could. Already leaning towards exploring deeper expression with instrumental compositions, he entered a phase of obsession with science fiction books and movies, as well as listening closer to soundtracks and incidental film music. Turning to an arsenal of classic Chamberlin and Mellotron sounds, he began composing the pieces that would become The Eighth House, fantastical and often slightly damaged scores to imagined scenes of both cosmic and Earthly.
While plenty of homage has been paid to the anxiety-heavy synthy soundtracks of 70's b-movie horror flicks or the acid rock freak outs that soundtracked movies from the early days hippie subculture, The Eighth House goes in a very different direction. More than those popular entry points, the music here is subdued and slow-moving, curiously inspecting ideas as the album moves through various fantastical passages. Even when cartoonish sound effects meet with tense swells of strings or dramatic orchestral flourishes (early Chamberlin models recorded their sounds using players of the Lawrence Welk Orchestra, no less!), the result is never garish but always patient and communicative. Bells ring in the distance, memories and possibilities are implied but left open to interpretation and strange but friendly sounds linger for just a moment before melting into something else. The result is a muted and wintery paradise that envisions Smile-era Brian Wilson scoring the softer moments of a Jodorowsky film.
What's most striking about The Eighth House is how much of Goldstein's sonic personality comes through, even in music that's in some ways striving to disappear into the background. Whether it's lilting chamber pop, the screaming psychedelia of his band Fogwindow or in this case a slowly-unfolding narrative of celestial instrumentals, it's all unmistakably Ross, reflecting an intrinsic kindness that's always at odds with a restless searching. It's definitely present on this album of drifting wordless compositions, as he offers us ripples of boundless imagination and just-out-of-reach impressions of other worlds.
credits
~releases October 26, 2018~
Brian Dewan is an artist who works in many media, including art, music, audio-visual performances, decorative painting, furniture design, poetry and musical instrument design. Dewan writes, narrates and illustrates I-CAN-SEE Filmstrips, and collaborates with his cousin Leon Dewan in the electronic music duo Dewanatron. He has produced four albums of songs and concertized extensively as a solo artist, as well as having performed in various collaborations and as a sideman. His musical releases include: Tells The Story, The Operating Theater, Words Of Wisdom, and Ringing At The Speed Of Prayer. Dewan lives in Catskill, New York.MORE
Brian Dewan
Ross Goldstein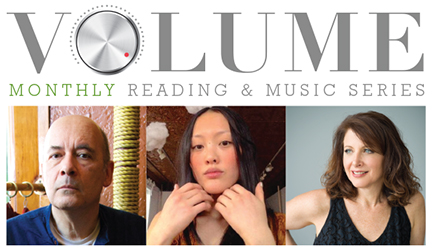 Saturday, March 9th 7:00pm 2019
Volume
The Monthly Reading & Music Series. Free.
Volume is a FREE reading & music series featuring prose, poetry and a short DJ set. Every second Saturday at 7:00 pm at The Spotty Dog. Books are available for purchase and signing.
This month's writers include:
LUC SANTE's books include Low Life, Evidence, The Factory of Facts, Kill All Your Darlings, and The Other Paris. He teaches at Bard.
VALERIE HSIUNG is a two-time Pushcart Prize nominee and the author of three full-length poetry collections, including e f g. Poems can be found or are forthcoming in the Nation, the Believer, PEN Poetry Series, and others. Born and raised in Ohio by Chinese-Taiwanese immigrants, Hsiung is now based in New York.
JILLIAN MEDOFF is the acclaimed author of the novels This Could Hurt, I Couldn't Love You More, Good Girls Gone Bad, and Hunger Point, which was made into an original cable movie. Along with writing novels, Jillian has a long career in management consulting.
Followed by a short DJ set.MORE
More About Volume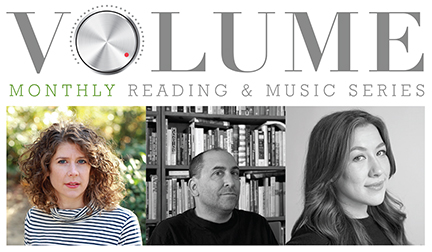 Saturday, February 9th 7:00pm 2019
Volume
The Monthly Reading & Music Series. Free.
Volume is a FREE reading & music series featuring prose, poetry and a short DJ set. Every second Saturday at 7:00 pm at The Spotty.
Books are available for purchase and signing.
This month's writers include:
JACLYN GILBERT received her MFA from Sarah Lawrence College and BA from Yale University. She is the recipient of a research fellowship from the New York Public Library, a contributor to the Bread Loaf and Tin House Writers' Conference, and her work has been nominated for a Pushcart Prize. Late Air (Little A, Nov. 2018) is her first novel.
RICHARD KLIN is the author of the novel Petroleum Transfer Engineer, as well as two nonfiction books. His work—fiction and nonfiction—has been featured on Public Radio International's Studio 360 and appeared in the Brooklyn Rail, the Atlantic, the Forward, Flyover Country Review, Adelaide, and others.
EMILY LIEBOWITZ is the author of the book National Park and the chapbook In Any Map. . Her writing has appeared in the Believer, Pen Poetry Series, jubilat, Lana Turner, and various other journals and magazines. She lives in Brooklyn, NY, where she co-edits LVNG magazine.
Followed by a DJ set by DJ SalingerMORE
More About Volume

Saturday, February 2nd 7:00pm 2019
4 Poets Reading from New Work
Drewes / Poppick / Chin-Tanner / Hewett. Hosted by Jasmine Dreame Wagner. Free.
Join us on Saturday, February 2nd at 7pm (free!), for four incredible poets reading new work: Steffi Drewes, Daniel Poppick, Wendy Chin-Tanner, and Kate Leah Hewett.
More information about the readers:
Steffi Drewes is author of the poetry collection Tell Me Every Anchor Every Arrow (Kelsey Street Press, 2016) and four chapbooks, most recently New Animal (Dancing Girl Press, 2017). Her work has appeared in various journals and event series, including the 2018 Way Bay Poetry Assembly and postcard project at Berkeley Art Museum and Pacific Film Archive. She is also the recipient of writing and art residencies at Vermont Studio Center, The Desert House in California, and the Wassaic Project in New York, where she debuted an original set of photo-based tarot cards and performed readings at the Wassaic Summer Exhibition: Vagabond Time Killers. Today she works as a freelance writer and editor in the San Francisco Bay Area.
Daniel Poppick is the author of The Police (Omnidawn, 2017). His poetry appears in BOMB, the New Republic, Fence, Bennington Review, the PEN Poetry Series, and other journals. A graduate of the Iowa Writers' Workshop and Kenyon College, he has taught at the University of Iowa, Coe College, and the Parsons School of Design, and has been an artist in residence at the MacDowell Colony and Yaddo. He currently lives in Brooklyn, where he coedits the Catenary Press with Rob Schlegel and Rawaan Alkhatib.
Wendy Chin-Tanner is the author of the poetry collections "Turn" (Sibling Rivalry Press, 2014), which was a finalist for the Oregon Book Awards, and "Anyone Will Tell You," (Sibling Rivalry Press, 2019). She is a poetry editor at The Nervous Breakdown, founding editor at Kin Poetry Journal, and co-founder of A Wave Blue World, an independent publishing company for graphic novels. Some of her poems can be found at RHINO Poetry, Denver Quarterly, The Rumpus, Vinyl Poetry, The Collagist, North Dakota Quarterly, and The Mays Anthology of Oxford and Cambridge. A trained sociologist specializing in race, identity, discourse analysis, and cultural studies, Wendy was born and raised in NYC and educated at Cambridge University, UK. She is the mother of two daughters and the proud daughter of immigrants.
Kate Leah Hewett is a poet, writer and music promoter based in Hudson NY. She arrived in Hudson from the North of England, where she spent a number of years working with artists and musicians of many genres. Kate doesn't believe in working in isolation, and feels that collaboration is key in producing work that resonates outside of her own brain. Her writing draws on her own queer experience and the vital influence that the wider queer and creative community has had on her life. Find her at @kateleahhewett on Instagram.MORE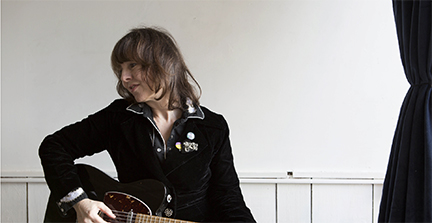 Friday, February 1st 8:00pm 2019
Amy Rigby
A Literacy Benefit. Live at the Spotty. $7.
Amy Rigby's first solo album in a dozen years, The Old Guys has received ecstatic reviews in the US and UK. NPR's Fresh Air called it one of the top albums of 2018. The Old Guys measures the weight of heroes, home; family, friends and time. Philip Roth and Bob Dylan, CD/cassette players, touring, the wisdom of age and Walter White, groupies, Robert Altman, egg creams, fellow musicians and mentors are paid tribute. Twelve songs written unmistakably by Amy and recorded by Wreckless Eric in Catskill New York, The Old Guys is the sound of a good girl grown up, never giving up.
February 1, 2019, Amy will release a new single "The President Can't Read" on Southern Domestic Recordings, available to stream or download.
"One of America's greatest songwriters"
–Nashville Scene
"Her smart, thoughtful songwriting has been knocking the wind out of listeners since she first came on the scene as a solo artist with her 1996 debut Diary Of A Mod Housewife."
–No Depression
"…one of the most inventive songwriters of her generation."
–Jersey Beat
"Rigby's old guys all benefit from the cult New Yorker's pithy wisdom, acerbic pen and sterling American guitar classicism."
–MOJO
Amy Rigby has made a life out of writing and singing about life. With bands Last Roundup and the Shams in eighties NYC East Village to her solo debut Diary Of A Mod Housewife out of nineties Williamsburg; through a songwriting career in 2000s Nashville and during the past decade with duo partner Wreckless Eric, she's released records on visionary independent labels Rounder, Matador, Signature Sounds and reborn Stiff Records as well as her and Eric's own Southern Domestic Recordings. Her songs have been covered by Laura Cantrell, Ronnie Spector and They Might Be Giants' John Flansburgh.
For the last twenty-three years, Amy has toured the US, Canada, UK and Europe. She lives with Wreckless Eric in upstate New York. When she's not writing and performing, she pours beer and sells books at The Spotty Dog bookstore in Hudson.MORE
More About Amy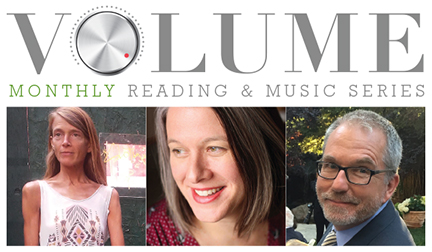 Saturday, January 12th 7:00pm 2019
Volume
The Monthly Reading & Music Series. Free.
Volume is a FREE reading & music series featuring prose, poetry and a short DJ set. Every second Saturday at 7:00 pm at The Spotty.
Books are available for purchase and signing.
This month's writers include:
Priscilla Becker
is the author of Internal West, which won The Paris Review Book Prize, and Stories that Listen. She has taught creative writing at Columbia University, Pratt Institute, NYU University, and several others. Her most recently published poem, prism, appears in Oddball magazine.
Laura Sims
is the author of Looker, a debut novel. She has published four books of poetry, most recently Staying Alive, and is the editor of Fare Forward: Letters from David Markson. She lives outside of New York City with her family.
Dave King
is the author of the novel The Ha-Ha, winner of the 2006 Rome Prize for Literature. His work has appeared in The Paris Review, The Village Voice, Fence, Conjunctions, and others. His story, "The Stamp Collector," is included in The O. Henry Prize Stories 2018.
Followed by a DJ set from DJ Jake Perry.MORE
More About Volume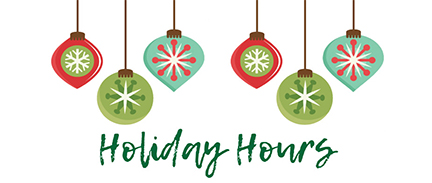 Tuesday, January 1st 5:00pm 2019
Spotty Holiday Hours!
Xmas Eve: 11-5ish, Xmas Day: CLOSED, NYE: 11-9ish, New Year's Day: 2-9ish