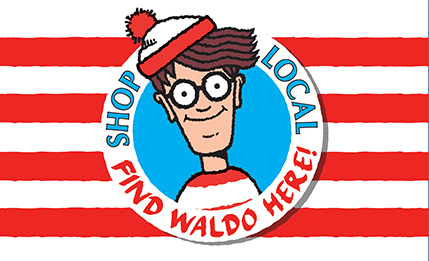 Wednesday, August 1st 4:00pm 2018
Find Waldo Hudson Closing Party!
Prizes, snacks, drinks and awards! Co-Hosted by The Bee's Knees! Free!
When July ends, Find Waldo Hudson also, unfortunately, must come to an end (until next year!). But – fear not! – we have a closing party where we snack, drink, and award prizes. Slinky Armadillo will be there providing the music. Hudson City Councilman Rich Volo will be there as an impartial prize-picker (and he MIGHT be able to persuade alter-ego Trixie Star to bring us some cookies). Crafts and chill company also included.
Thanks to The Bee's Knees, Flowerkraut, LICK, Vasilow's and Candlewick Press for prizes. You guys rule.
Didn't do the whole Find Waldo thing? Who cares?! Come party with us anyway! It's all free, so what have you got to lose?MORE