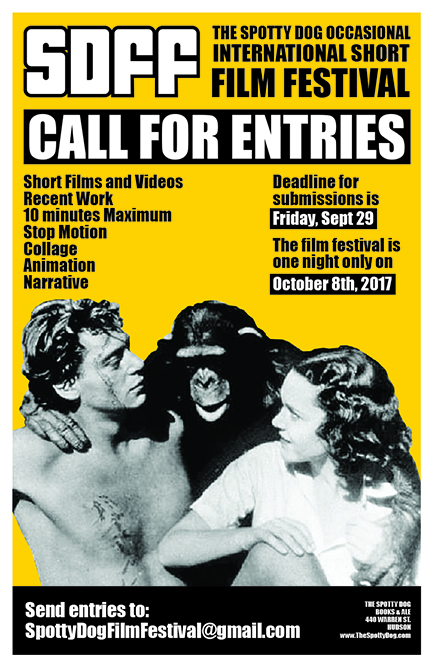 Friday, September 29th 5:00pm
CALL FOR ENTRIES
The Spotty Dog Occasional Infernational Short FIlm Festival. Free.
It's time again for the annual one-night-only short film festival.
We are looking for:
Short Films and Videos
Recent Work
10 minutes Maximum
Stop Motion
Collage
Animation
Narrative
We strongly advise uploading film files digitally and sharing the link with us.
The deadline for Submissions are due by Friday Sept 29 at 5pm.
We will let everyone know the status of their entry in the coming two weeks.
The film festival is on October 8th, 2017 at 7pm.
More information is coming.MORE