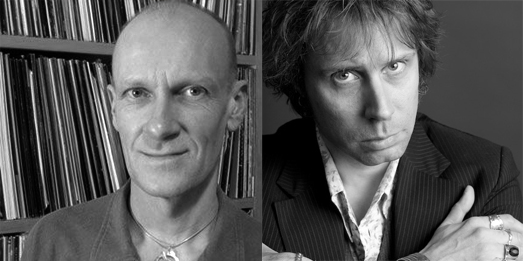 Sunday, February 26th 7:00pm
Books Rock!
With authors Tony Fletcher and Peter Aaron. Free.
Peter Aaron is the author of If You Like The Ramones… and most recently The Band FAQ. The Band FAQ digs deep to discuss different facets of the Band's collective and individual stories providing intensive analysis of their recordings; highlighting their key concerts, collaborations with Bob Dylan, outside projects, musical and non-musical influences, and their contemporary artists; and examining the group's formidable effect on popular music and their still-thriving legacy. A host of rare images rounds out the book.
Peter is the music editor of Chronogram magazine and the front man of influential New York punk-blues band the Chrome Cranks. His writing has appeared in the Village Voice, the Boston Herald, and other publications, and online at AllMusic and All About Jazz. In the 1980s, he promoted early concerts by Nirvana, the Flaming Lips, White Zombie, and others. He lives in the Hudson Valley.
__
In the Midnight Hour: the Life & Soul of Wilson Pickett by Tony Fletcher is the first biography of one the most famous, influential, and fascinating figures in soul and R&B. Informed by extensive interviews with Pickett's family, friends, and collaborators, and illustrated with never-before-seen personal photographs, the book presents detailed first-hand accounts of the legendary recording sessions at Stax, Fame, American and Sigma Studios and includes fascinating insights into the careers of Pickett's contemporaries, including James Brown, Ike and Tina Turner, Otis Redding, and Bobby Womack.
Tony is the author of seven non-fiction books and one novel. His biography of drummer Keith Moon has been named in many a Best Music Book list, and his biography of R.E.M., updated in 2013 as Perfect Circle, has been published in over half a dozen countries. His latest biography, A Light That Never Goes Out: The Enduring Saga of The Smiths, was published in the UK by William Heinemann in September 2012, and by Crown Archetype in the USA in December 2012, with paperback editions following in the corresponding months of 2013. A memoir of his South London schooldays, Boy About Town, was published in the UK by William Heinemann in July 2013, and is available in the USA as of September 2013.MORE
More about Peter
More About Tony