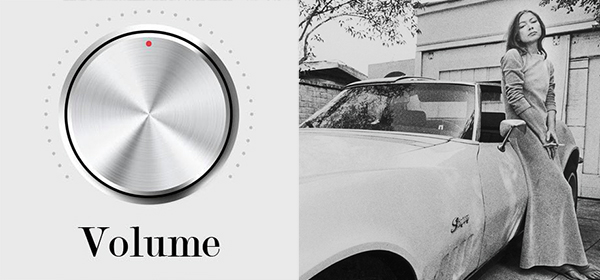 Saturday, December 10th 7:00pm
Volume
The Monthly Reading & Music Series. Free.
Volume is a FREE reading & music series featuring prose, poetry and a short DJ set. Find us every second Saturday at 7:00 pm at The Spotty Dog Books and Ale in Hudson, NY.
Hallie Goodman's writing has appeared in Glamour, Condé Nast Traveler, Self, Redbook, Chronogram, and many newspapers. She has penned popular blogs for MSN, Fitness magazine, Yahoo Shine, and others. She was MARK NYFA Fellow and is a current MFA candidate at Vermont College of Fine Arts.
Dani Grammerstorf French has an MFA in creative fiction from The New School and has been published in Playgirl, Broken Pencil, and others. She is the co-founder of the long-running Guerrilla Lit Reading Series in NYC. Dani lives in Hudson, NY with her husband and daughter.
Anna Victoria is a writer and photographer based in Hudson, NY. She graduated from the University of Connecticut with a degree in English Literature, and currently uses her writing skills at Etsy, helping confused people use the internet.
Annie Bielski is a writer, performer, and painter based in Hudson, NY, where she regularly organizes and hosts experimental comedy shows. Her first solo show opens in January 2017 at Paris London Hong Kong (Chicago).
Followed by a DJ set by Andy FrenchMORE
More About Volume